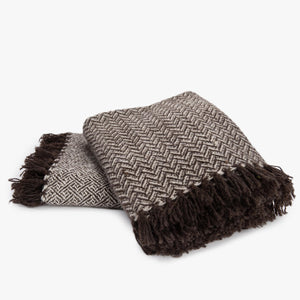 throw blanket made of wool from shetland sheep raised at the Hillstead Museum 

hand woven in Salisbury, CT

40" width X 60" length

Clatter Ridge Farm in Farmington, CT
Clatter Ridge Farm is located in Farmington, Connecticut. It is there you can find their shetland sheep grazing on the pastures of the Hillstead Museum. Clatter Ridge Farm ideals of caring deeply for their animals and our environment is evident in all they do.
You can find more from Clatter Ridge Farm here...