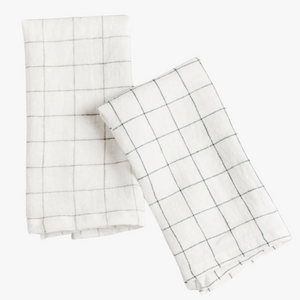 stonewashed linen napkin
100% Belgain flax linen
20" x 20"
machine wash, tumble dry
made in India
Founded in 2004, Creative Women is a home + lifestyle brand working to uplift female artisans around the globe. They aim to support women-led enterprises and to preserve their artistic heritage, and at the same time bring you the very best in luxury home décor using only the finest natural fibers, dyes and time-honored techniques. Each handwoven thread tells a story of craft, culture and empowerment united with contemporary design.  
You can find more from Creative Women here...